About Us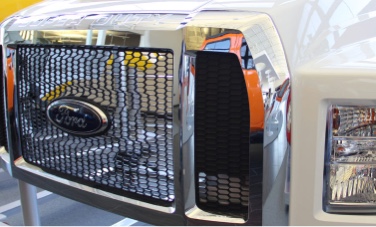 Teijin Automotive Technologies combines the global expertise of Continental Structural Plastics, CSP Victall, Inapal, Benet Automotive and Teijin Automotive Center Europe to create a powerhouse of vehicle lightweighting, design and engineering expertise.
We are a proven manufacturer of highly-engineered products for dynamic market segments, including automotive, heavy truck, marine and recreational vehicles. Our global manufacturing and compounding footprint enables us to supply consistent materials and components to customers across North America, Europe and Asia – a capability no other composite manufacturer can provide.
Our advanced engineering team understands composite materials better than any other team in the industry. We develop proprietary composite formulations, produce them, and see them through the manufacturing process to meet the design and regulatory needs of our customers all over the world. Today, we are using this vast knowledge of composites to explore a variety of options, including multi-material approaches, that reduce weight while meeting rigorous design and crash test specifications.
World‐class polymer development and analysis lab

Thermal analysis testing SC, DMA, TMA, and TGA)

Optical and Scanning Electron Microscopy (SEM)

Chemical property testing (FTIR/Infrared Spectroscopy and EDS/Energy‐Dispersive X‐ray Spectroscopy)

Fully‐equipped mechanical and physical property test area

Wet lab suitable for polymer synthesis and chemical testing

E‐coat and paint oven simulations

Paint process technology
Developing the next generation of lightweighting materials

Optimize Current Processes

Cost Reduction Programs

Technical Support for Compounding

Paint Technology

Adhesive Technology

RRIM Technology
In-House Design & Engineering Capabilities
UGS and CATIA CAD Systems

ABAQUA/Hypermesh for Analysis

Mold Filling Analysis for SMC
We will become the world's leading provider of lightweight, advanced composite and multi-material technologies for the transportation industry. We will accomplish this by:
Developing lightweight composite technologies that make vehicles more efficient and are produced in the most environmentallyfriendly means possible.

Delivering quality products that exceed our customers' expectations, on time, every time.

Providing innovation that differentiates Teijin Automotive Technologies from our competition and creates sustainable, long-term value for our customers and stakeholders.
Auburn Hills, MI (World Headquarters)

Auburn Hills, MI (Teijin Automotive Technologies Advanced Technologies Center)

Carey, OH

Changzhou, China

Conneaut, OH

Grabill, IN

Huntington, IN

Ibigawa, Japan

Ingolstadt, Germany

Leca do Balio, Portugal

Lenoir, NC

Manchester, MI

Matsuyama, Japan

Milovice, Czech Republic

Mladá Boleslav, Czech Republic (Chobotecká 365)

Mladá Boleslav, Czech Republic (Nádražní 1599)

North Baltimore, OH

Pamela, Portugal

Pouancé, France

Salisbury, NC

Saltillo, Mexico

Sarepta, LA

Seguin, TX

Shenyang, China

Tangshan, China

Tijuana, Mexico

Tokyo, Japan

Van Wert, OH

Wuppertal, Germany