Global Capabilities
Americas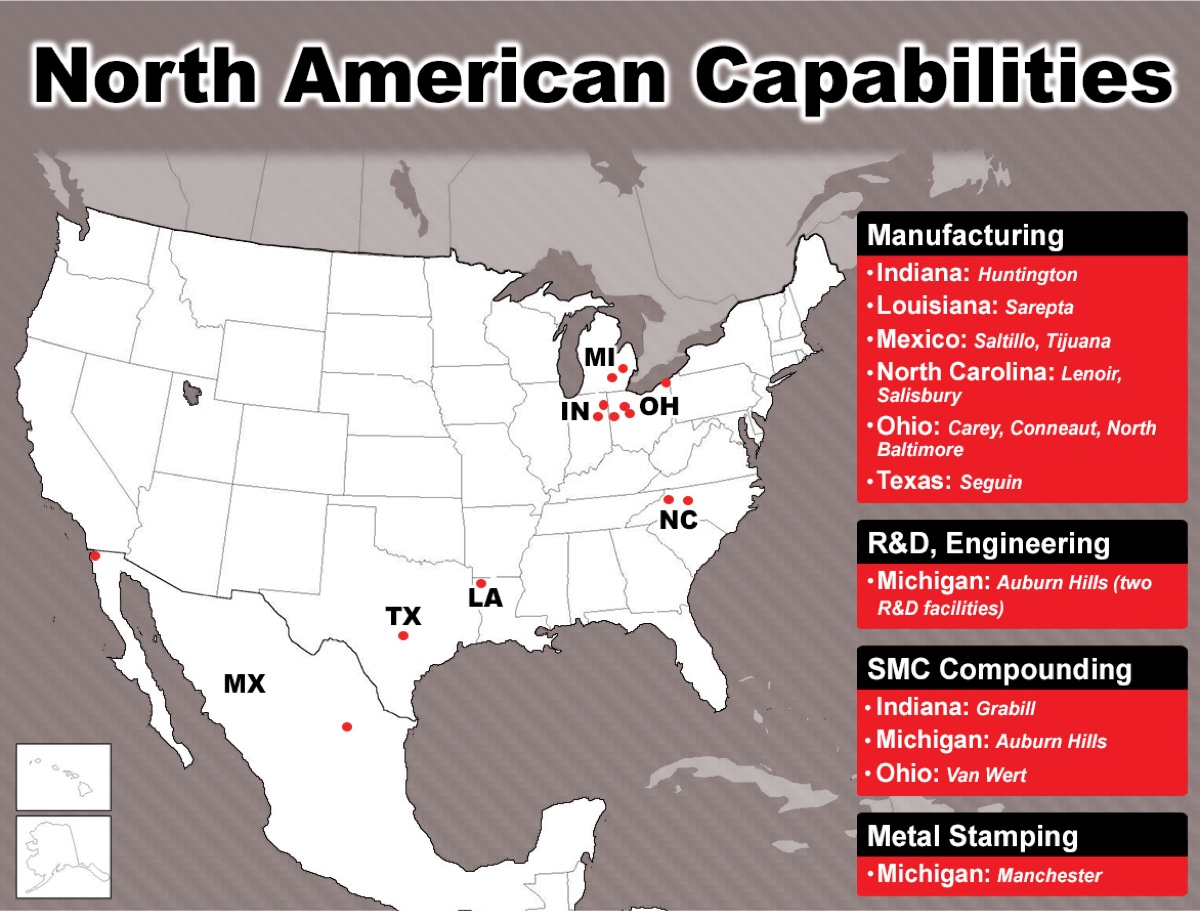 Teijin Automotive Technologies' global headquarters is in Auburn Hills, Michigan. This facility is also home to our showroom and world-class R&D center that includes a carbon-fiber capable SMC compounding line and a fully-equipped wet lab. Just up the road, also in Auburn Hills, is our advanced research and development center, where we're developing future, multi-material lightweight concepts.
Our two primary, raw material compounding facilities are located in Ohio and Indiana. Our manufacturing locations can be found in Indiana, Louisiana, North Carolina, Ohio and Texas, in the United States; and in Tijuana, and Saltillo, Mexico.
Our facility in Manchester, Michigan, further enhances our vertically integrated capabilities. The team there handles a broad range of metal stamping projects, as well as providing in-house engineering support, production welded parts and light assembly. The facility also has a full-service die maintenance department, including a wire electrical discharge machine and sinker electrical discharge machine.
Our capabilities across the North American continent include molding of Class A body panels, EV battery cases, pickup boxes, underbody shields and structural components for the light vehicle market. Material capabilities range from a variety of advanced glass and carbon fiber composites and D-LFT. Several of our manufacturing facilities have prime and/or top coat finishing capabilities.