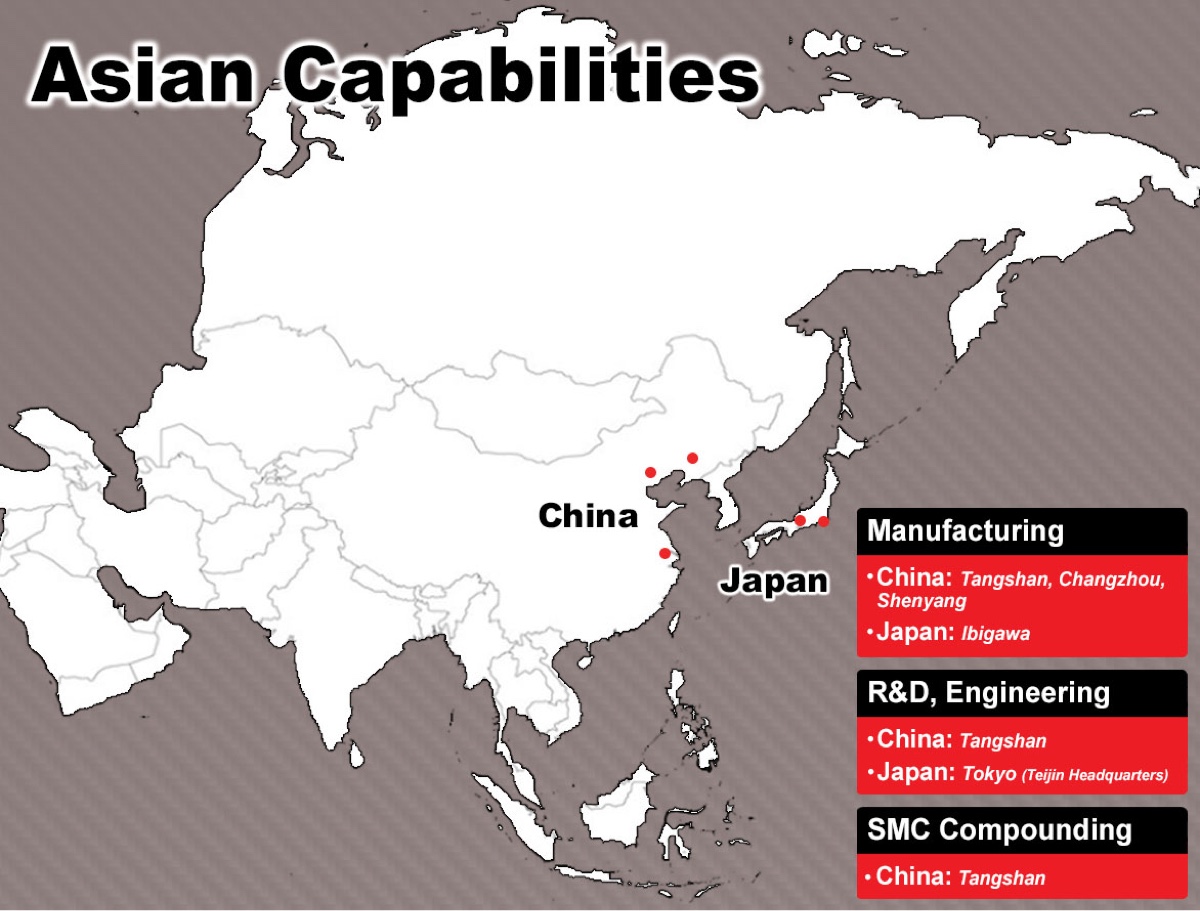 In Asia, our primary manufacturing and raw material compounding activities are carried out at the Teijin Automotive Technologies facility in Tangshan. This facility was the first of three the company has established in China to meet the needs of the Chineese Automotive industry, specifically the domestic OEMs, as well as the global OEMs with operations there.
Teijin Automotive Technologies can boast some firsts for composites in the Chinese auto industry, including being the first to offer a flame retardant SMC for battery cases, and the first to produce a composite box for a Chinese OEM's pickup truck program.
Additionally, Teijin Automotive Technologies overall materials expertise is enhanced by the extensive capabilities of parent company Teijin, which is headquartered in Tokyo, Japan.