Global Capabilities
Europe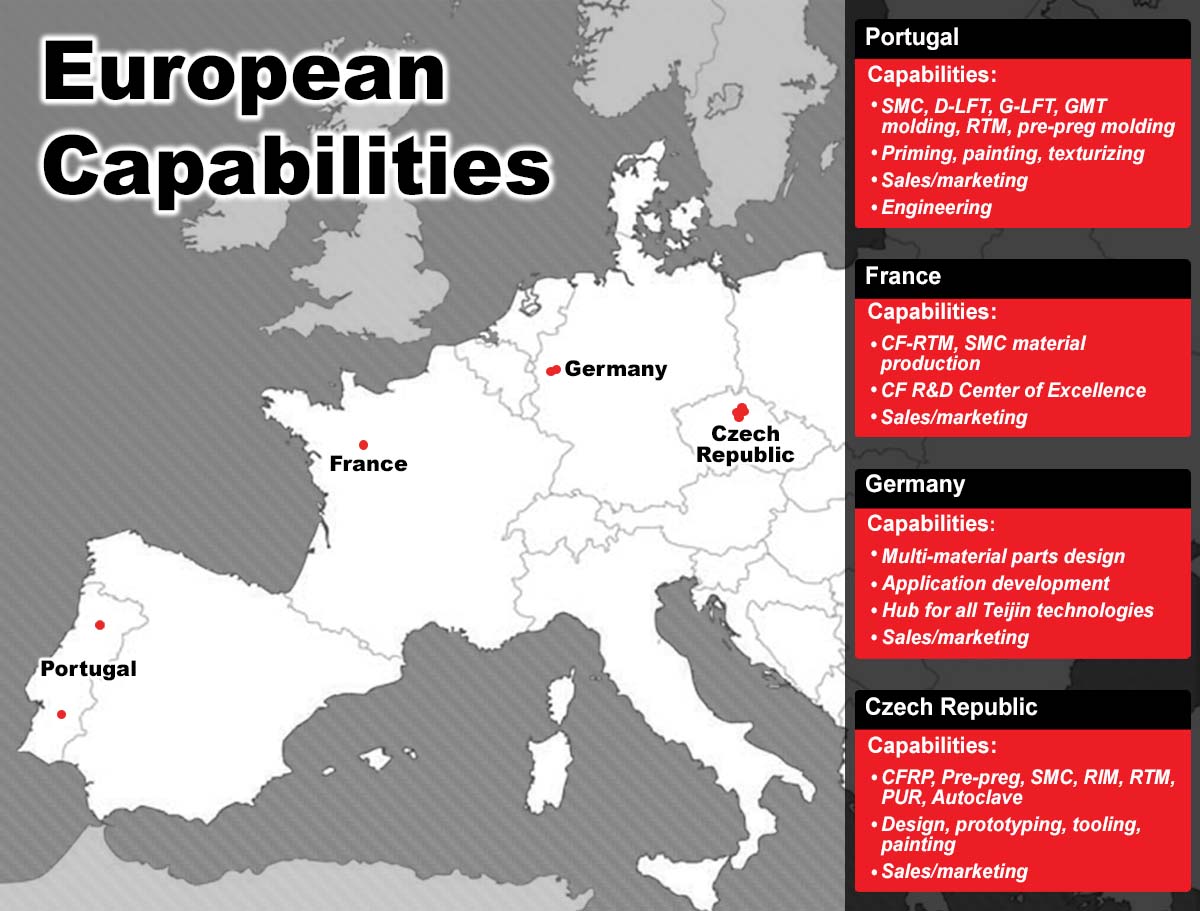 Europe is a key growth for Teijin Automotive Technologies. With full-service engineering and R&D capabilities, we are ready to help European-based automakers meet regulatory and design challenges.
Our combined, coordinated resources across Europe give you access to some of the greatest minds in composites and carbon fiber today. We will deliver ideas and solutions never before thought possible.
With carbon fiber centers of excellence in France and the Czech Republic, we are on the cutting edge of lightweighting technologies.
Teijin Automotive Technologies' newly installed SMC compounding line in France gives us the ability to supply consistent materials and components to customers across North America, Europe and Asia – a capability no other composite manufacturer can provide.
Thermoset SMCs include low VOC and self-extinguishing formulations.
Carbon Fiber capabilities range from high-volume production applications to low volume, highly customizable designs.
Thermoplastics are a recyclable material that can be used in a number of applications.