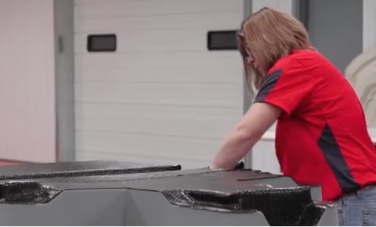 As the global leader in lightweighting, Teijin Automotive Technologies offers an array of thermoset technologies that provide significant weight savings over steel or aluminum while reducing tooling costs and improving design flexibility. Our advanced thermoset technologies include:
Sheet Molding Compound (SMC)
World leader in SMC production – annual production volume exceeds 95,000 tons.
Low VOC formulas.
Intumescent and phenolic systems for flamability, thermal runaway.
Proprietary, award-winning TCA Ultra Lite Class A material.
Patented vacuum molding and bonding systems.
Polyester, vinyl ester and soy compounds available.
Resin Transfer Molding (RTM)
Advanced development centers in the United States and Europe.
System automation for increased production volume capability.
Improved cycle times through ongoing validation of highly reactive resin systems.
Pre-preg Compression Molding (PCM)
Used with a variety of materials, including glass and carbon fiber.
Enables the production of complex shapes and angles.
Offers Class A finish capabilities where needed.
Production cycle times under 5 minutes already in place.
Carbon Fiber SMC (CF SMC)
Ideal for inner panel applications.
Can be used with existing molds.
Offers 20 percent weight savings versus aluminum.
Minimizes scrap thanks to SMC-type process.
Can incorporate recycled (chopped) carbon fiber.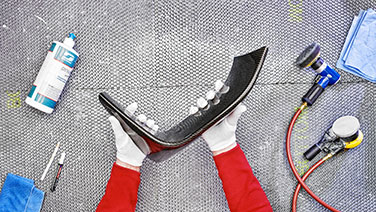 A glass fiber and a polyurethane polymer composite.
Incredibly lightweight.
PUR can be produced with much thinner walls than aluminum or other metals but with higher tensile strength.